We have decided to host the Download Preset Magician For Creating NKS Presets application. You will find it here.
Preset Magician is an application to automatically create NKS Presets from your non-NKS compatible VST plugins. You can then use Maschine and Komplete Kontrol hardware to browse and load presets – including audio previews for synths. Download Preset Magician For Creating NKS Presets today.
Preset Magician by Felicia Hummel is a Standalone Application for Windows. It functions as a Standalone Application.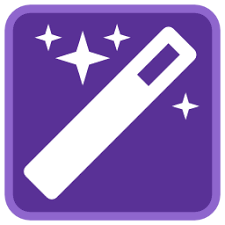 Some of supported plugins:
All plugins which properly implement the VST program standard.
Arturia ARP 2600 V3, B-3 V, Buchla Easel V, Clavinet V, CMI V, CS-80 V3, DX7-V, Farfisa V, Jup-8 V3, Matrix-12 V3, Mini V3, Modular V3, Piano V, Piano V2, Pigments, Prophet V3, SEM V2, Solina V2, Stage-73 V, Synclavier V, VOX Continental V2, Wurli V2.
AudioThing Hand Clapper, Hats, Latin Percussion, miniBit, miniBitCM, SR-88.
D16 Frontier, PunchBox, Repeater.
LennearDigital Sylenth1.
Roland Cloud D-50, JUNO-106, JUPITER-8, JV-1080, JX-3P, PROMARS, SH-101, SH-2, SRX Expansions, SYSTEM-1, SYSTEM-100, SYSTEM-8.
u-he ACE, Bazille, BazilleCM, Diva, Hive, Podolski, Repro-1, Repro-5, TripleCheese, TyrellN6, Zebra2, ZebraCM and Zebralette.
Xfer Records Serum
This application was originally hosted by Felicia Hummel on her site. This is open source software and a godsend for converting VST presets to NKS presets, complete with audio previews. We had thousands of Spire presets and were in the process of converting them one by one, Preset Magician fixed the entire problem for us.
Please donate to Felicia Hummel and support her amazing work.
View our article on the Komplete Kontrol Here.